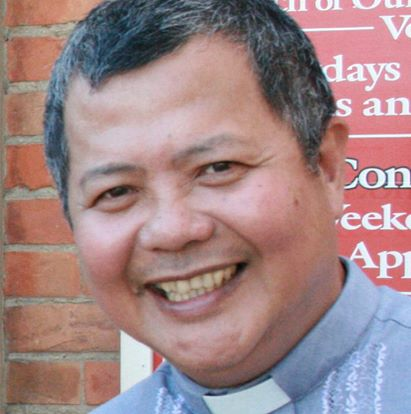 Message from Fr. Claro
Sunday 24th January
'Repent and believe in the Gospel.' (Mk 1:15)
The first reading from Jonah describes the prophet delivering a message of condemnation against the people of Nineveh in Assyria. Upon hearing the warning, the people change their ways, repenting of their sins and fasting. Moved by their acts of contrition, God does not destroy the Ninevites. The narrative reveals the power of change, and it also reveals the importance of accepting one's calling. Earlier, the prophet had refused his calling. When told to travel to Nineveh, Jonah instead boarded a ship heading in the opposite direction. Only after a tumultuous journey does he reluctantly prophesy to the Ninevites, and yet his short prophecy has a major impact.
Last week we read the calling of the disciples according to John. Today we hear Mark's account, and there are notable differences in the traditions. John's account has John the Baptist present, but Mark says that John had already been arrested. John says Andrew, an unnamed disciple and Simon Peter were called first. Mark similarly has Andrew and Peter followed by brothers James and John. Unlike John's account, in Mark the disciples are at work, fishing or mending nets, and Jesus invites them to embark on a new vocation, to be fishers for people. Jesus calls the disciples so that they can call others.
The Gospel reminds us to think carefully about our vocation. As the disciples were called while "on the job," the Gospel could encourage us to broaden our idea of what we should be doing and how we influence our community. A vocation might be one's career, or it could be broadly understood as one's purpose. While career and vocation may have closer overlap for some than for others, all of us are called to find ways to live lives filled with meaning for ourselves and others. In light of the past two Sundays' readings, this is an excellent opportunity for reflection and discernment of ways to live out one's purpose.
While the second reading is not a tight thematic fit with the others, it has some language that calls for careful contextualization. Paul writes to the Corinthian community about turbulent times, as he considered the return of Christ, the end of days and final judgment to be imminent. For that reason, he encourages the community not to worry about things like marriage, mourning, joy or possessions because soon all things would end. Paul's rhetoric saying, "let those having wives act as not having them" ought not be interpreted as some invitation to disregard, denigrate or be unfaithful to wives, or partners generally. Instead, Paul simply wants people to focus on the most pressing issues of the day.
—
Wednesday, Jan. 20, was the most Catholic inauguration in history in USA.
The 46th US President Joe Biden began Inauguration Day with Mass at Cathedral of St. Matthew the Apostle.  The priest who presided over Mass, Kevin O'Brien, S.J. preached about the duty of public officials to care for the poor and marginalized and God's promise to stay near to those who believe.
The 2nd Catholic Leader of USA not only had the Catholic ambience of his Inauguration such as presence of priests but also quoted St. Augustine in his speech.
The new president gave a speech that was heavy on themes found on every page of Catholic social teaching: the dignity of the human person, the commission to serve the common good as the first justification of government, the value of democracy in protecting human dignity and both requiring and evidencing equality, the virtue of solidarity. These are the themes of Pope Francis encyclicals and writings.
https://www.ncronline.org/news/opinion/distinctly-catholic/bishops-throw-cold-water-most-catholic-inauguration-history?fbclid=IwAR1y8heOo_T_T3ZTkYxDK4Kfp5Skfd_R30t_xX_vZBCJOd9c_h3WVd2WYKM
Not all Catholic bishops are happy with Joe Biden. Let us listen to a British theologian what she thinks about the new leader. Professor Tina Beattie, Professor of Catholic Studies at the University of Roehampton in London.
https://www.bbc.co.uk/sounds/play/p094j9m7
—- 
NO BIBLE SHARING on Monday.
Bishop Philip wants us to join in his lecture on Laudati Si at 7.30pm Monday 25 January.  To join, simply email Sr Margaret Atkins for the access codes on margaret@boarbankhall.org.uk.