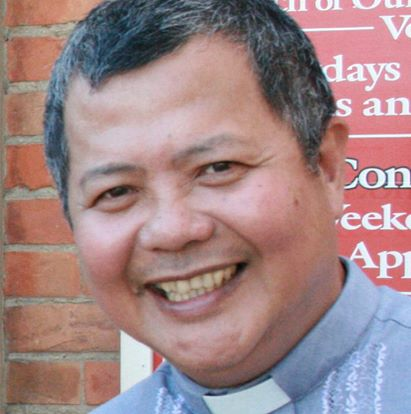 Message from Fr. Claro
Sunday 14th August 2022
FEAST of the ASSUMPTION

The Diocesan Order has transferred the Feast of the Assumption of Our Lady today instead of the 20th Sunday of the Ordinary Time.
Cardinal Luis Tagle on the Doctrine of the Assumption of our Lady
https://www.youtube.com/watch?v=y3VYRftWMw0
EVENTS & MEETINGS
Feast of the Assumption, Monday 15th August, 5.30pm Rosary, followed by Holy Mass at St. George in Buckland SN7 8QW. We also remember the late revered priest Fr. Leo Target who died on 15 August 2017.
PRAYERS AND CONCERT & ARTS for PEACE IN UKRAINE in BUCKLAND, OXFORDSHIRE
5.30pm SUNDAY 21st AUGUST 2022, ST. GEORGE (former Catholic Church) SN7 8QW
Bishop Philip Egan invites you for an ETHNIC Mass in honour of San Lorenzo Ruiz (1st Filipino-Chinese Saint) on Saturday 10th of September 2022 at St. John Cathedral, Bishop Crispian Way, Portsmouth PO1 3HQ. 1.30pm Procession then Mass. Contact: Filipino Deacon KIM CABATANA @ fb Dcn Kim Cee, email Cabatanak@gmail.com or Fr. Claro Conde @ fb Claro Conde, email filipinochaplaincy@portsmouthdiocese.org.uk
HOLY LAND PILGRIMAGE led by Fr. Claro Conde
20-27 NOVEMBER 2022
See website https://www.allsaintstravel.co.uk/HL0724