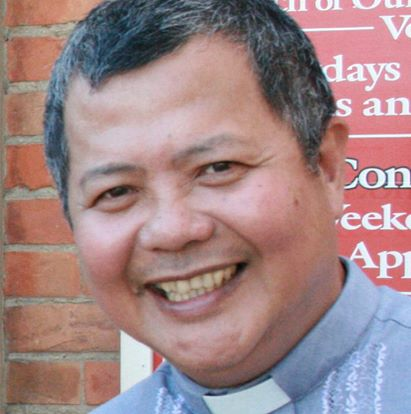 Message from Fr. Claro
Sunday 20th June
Twelfth Sunday in Ordinary Time
Last week we encountered Jesus' teaching style in the Synoptic Gospels; he often uses storytelling and conversation to enlighten and inspire faith and action. In today's Gospel, Jesus offers a visual demonstration, giving the apostles a physical experience as a way to increase their understanding.
This short narrative is packed with Old Testament allusions. In Jonah, for instance, the prophet falls asleep on a boat that is out to sea in a great storm. Similar to the apostles, Jonah's companions question how he is able to sleep through the storm. Likewise, the exchange between Jesus and the apostles echoes today's responsorial psalm: "In their distress they cried to the Lord, who brought them out of their peril; He hushed the storm to silence, the waves of the sea were stilled" (Ps 107:28). Psalm 107 is a prayer about difficult experiences in life—being lost in the desert, imprisonment, sickness, sinfulness and facing a storm while on a ship—and the psalmist offers thanksgiving for divine power and deliverance.
Experiencing divine power in their lives, the apostles are understandably in awe but also uncertain of what this means. Like a good teacher, Jesus knows where he wants his followers to arrive. Yet he does not answer their questions explicitly, but instead gives them information and more questions that will help them continue to formulate their own understanding.
At this point in Mark, Jesus has just begun his teaching ministry. He has offered a mix of healings, conversations and parables for the apostles to witness; and his calming of the storm allows them to experience his power in a tangible, meaningful way. This story reminds us of God's power, and it can inspire us to be attentive to God's presence in our lives, especially during the most difficult moments.
What can you do to increase your faith?
What do you do when you are uncertain?
How do you respond to signs of God's presence in your life?
_____
This Sunday we will start a series of videos on Learning How to Pray from a Jesuit Spiritual Director Fr. James Martin. The 1st topic is the FIVE COMMON WAYS to Pray. You can view this below.
_____ 
Please see the minutes of meeting of the PPC.